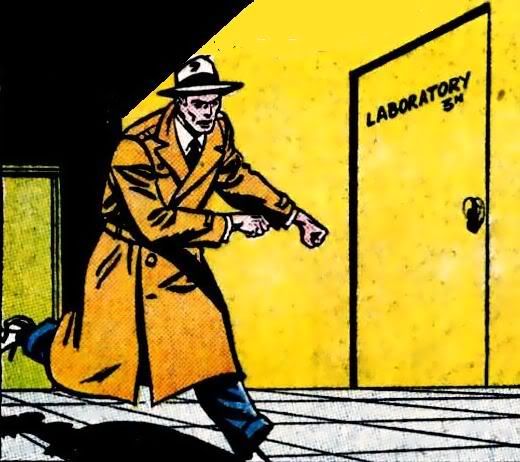 With his inhuman speed, John Jones flew from Middleton to Detroit, where he landed a few blocks from the Heywood Defense Industries plant. Already, the disguised Lizard-Men had overtaken the facility. Using his incredible Martian Vision, Jones spied one conscious human being within the complex,
physicist Ray Palmer
. An unstoppable force, Jones barreled his way toward Palmer, and learned from the shaken scientist that a troop of invulnerable
Synthetic Men
within threatened a rampage all their own. These green-skinned artificial humans had already attempted to conquer the Earth back in 1952, and would have succeeded if not for the planet's sole superhuman defender of that day,
Captain Comet
. Now Jones had two menaces to juggle.
Attack the Lizard-Men?
Attack the Synthetic Men?
Plan a strategy?